Mario Forever from 2004 year one of the first  Mario Games on PC at that time.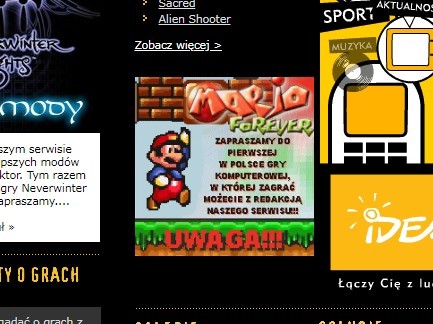 Review of Mario Forever from 2004 by Google translate:

"Mario Forever The game was created by one person, who designed the new Mario worlds for two months! It is him who deserves a lot of applause and congratulations for perseverance, thanks to which we can now have great fun in continuing - as if not looking - one of the best games ever! We guarantee you great fun throughout the holidays, lots of boards to go, lots of laughter and a bonus - the world of gry.o2.pl! Yes, yes - we were trapped in the game. Try to beat us and find the editorial team!"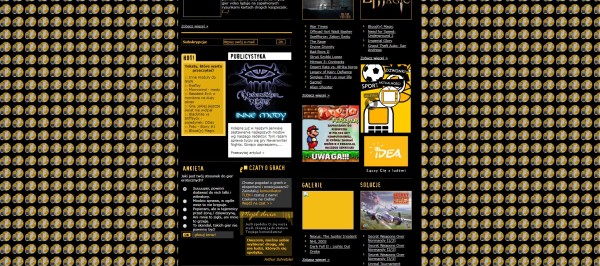 ... and next they wrote:




" Our editorial team at Mario Forever!
To get to the world of gry.o2.pl, you should go to the right in the Load Game Room and in the place where you choose the bonuses, jump high and right to get to the hidden rooms and pipes with the portal o2.pl. Good luck!"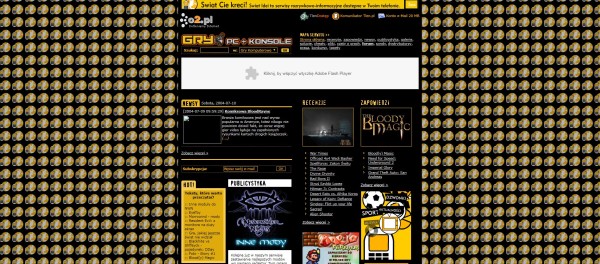 ... and :




"
Download Mario Forever! Mario Forever only takes 19 MB, so it can literally be downloaded by any of you, and as few in the industry we do not charge you for a download, you have a FREE Game! Such a gift could only happen to the readers of our website;). Let us not prolong this joyful moment, because we know that you would like to hustle a Polish Marian (Marianna took over the editorial office;)). Below is a link to the full version of Mario Forever
"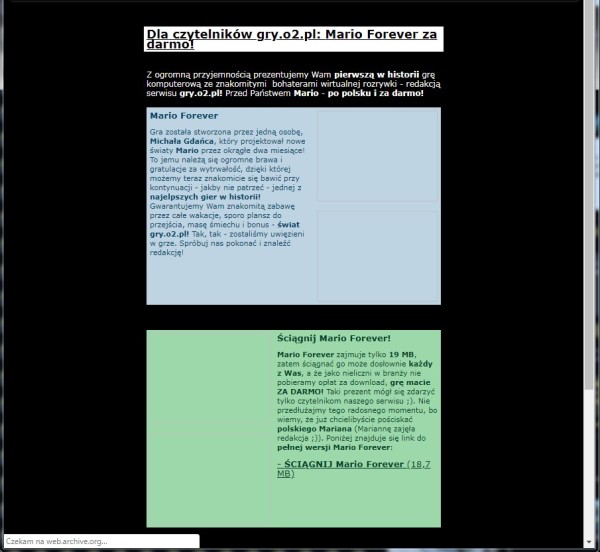 Old banner from 2004 year: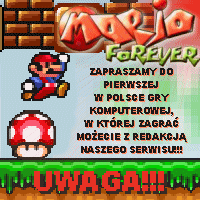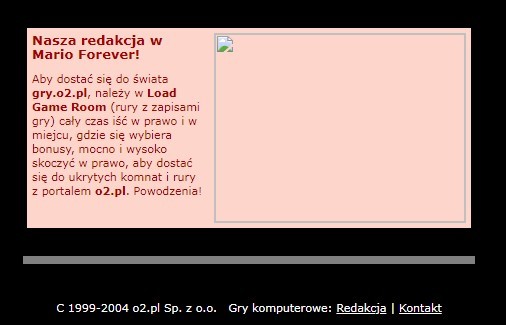 2004 year Human Laboratory ingame screen shots: